Consulting Services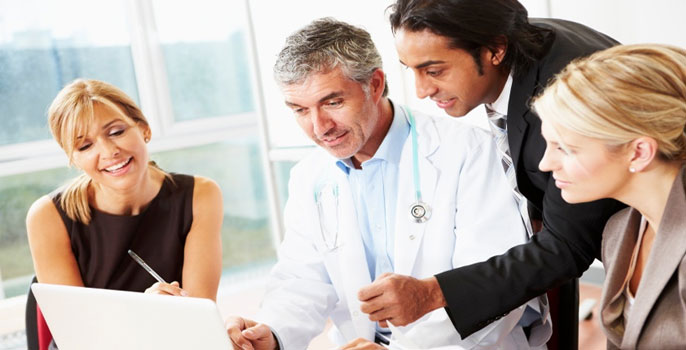 MBA offers a wide range of consulting services, from financial management to marketing and public relations. Our Practice Management Specialists work closely with you and your staff to fully evaluate your processes, make recommendations, develop an action plan, and help you to implement the plan.
MBA Consulting Services include:
Financial Management
Full billing and reimbursement assessment, fee schedule and collections analysis, and review of all accounting processes. The result is increased cash flow, a higher collection ratio, and maximization of your reimbursement.
Medical Records Analysis
Our specialists work with your staff to review current documentation, and make any required changes to ensure that proper documentation and review processes are in place. As part of our formal Compliance Plan audits are consistently performed on our operational and billing staff functions to ensure the highest levels of compliance. We are thoroughly knowledgeable in all areas of the medical profession and dedicated to providing you with quality services, maximizing your financial and operational performance.
Coding and Compliance Education
Our coding and compliance specialists will teach your staff about federal and state regulations, HIPAA Requirements, Transaction and Code Set Standards, Privacy Standards, Security Standards, and Uniform Identifier Standards. MBA specialists will also perform ongoing audits to ensure that your office remains fully compliant.
Policy and Procedure Development
Practice Management specialists will audit your current office policies and procedures, make recommended changes, and develop an office manual for help in training new employees and office efficiency.
Personnel Management
Our Practice Management Specialists will hire, train, and perform employee performance evaluations for your office staff, as well as manage your payroll services. We also will take care of credentialing employees as needed.
Process and Workflow Evaluation
MBA specialists use proven evaluation tools to conduct an on-site evaluation practice operations, including; review of financial data, office policies and procedures, information security, coding practices and employee responsibilities. Office and patient workflow is also evaluated and includes:
Fee schedule review
Front desk operations
Billing personnel
Billing processes
Information Flow
Information security audit and remediation
Marketing and Public Relations
Our expertise in practice management extends to marketing and public relations for your practice. We are adept at creating strategic marketing and PR campaigns for everything from general practice awareness to physician and staff recruitment.
Our services include:
Development of a strategic marketing plan
Creation of a demographic profile of your target customers
Public Relations planning
Staff recruitment materials
Writing and design of marketing materials: brochures, advertisements, web sites
Patient satisfaction surveys, and customer satisfaction improvement plans as needed
Building Services
MBA's expertise in practice management, combined with our understanding of healthcare building and design, gives us a distinctive point of view when assisting in the design and construction of a new office. We work closely with our clients to determine their unique needs, work with them to translate those needs in to a cost effective, patient centric, office or clinic. MBA provides complete space planning, design, and construction management services.