Technology & Quality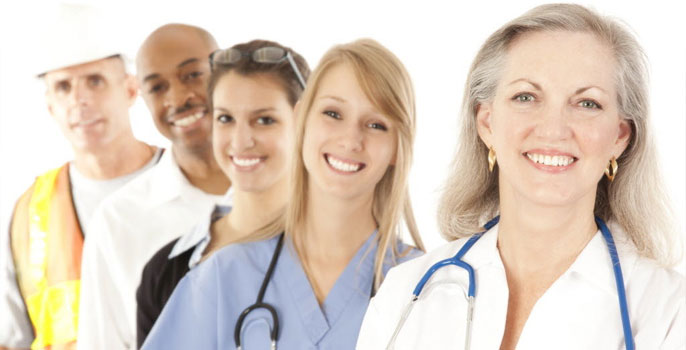 MBA offers On Demand Software Solutions for Practice Management and Electronic Medical Records (EMR) software. We provide the most up-to-date software for your practice, and we manage it for you.
You pay a fixed monthly subscription fee that includes software, maintenance, customer support and training, and unlimited electronic claims processing. Our technical team implements and maintains the software and hardware - performing data back ups, and completing updates and upgrades as required. This allows you to utilize technology in the most efficient way possible for your practice. We understand that saving you time means saving your money.
MBA uses Origin Practice Manager™ and Origin EMRge™ software, offering the latest technology combined with a simple, flexible user interface to improve the efficiency of your office.
Origin Practice Manager™ simplifies and streamlines every process, from capturing charges and payment postings to patient management and reporting. Each data entry function that used to require multiple key strokes now requires you to just point and click. Simplicity and ease of use make Origin the choice viagra online for practice management
Origin EMRge™ allows your practice to organize patient information in a way that makes information retrieval easy and efficient. EMRge ensures the accuracy and security of your practice's patient files, without sacrificing any of the quick and easy information exchange capabilities that make this product so remarkably proficient.
Features include:
View specific patient data such as allergies, problems list and prescription drug history
E-prescribe, create and maintain prescription drug lists; check drug formularies
Supports alerts, messaging and faxing of documents
Scan and store past patient visits for quick reference
Note-taking capabilities such as capturing encounter notes
Store and retrieve files electronically
Complete patient workflow management
E&M coding of encounters
Lab order management
We untangle the complexity of today's sophisticated hardware and software solutions. MBA's expert technology management combined with the latest software solutions makes your practice more efficient - and your IT worries go away! MBA uses the latest proven technology with reliability and redundant systems to meet the needs of small and large practices. HIPAA security and privacy is constantly evaluated to meet the most stringent guidelines.
Your IT Department
Benefits of Hosted Software Solutions:
No software to purchase or upgrade
No additional hardware to purchase and maintain
No additional hardware licensing
On Demand Help: MBA Practice Specialists can quickly and easily log and assist you without you having to leave your desk
No training costs, MBA will teach employees how to use the software
Backup and offsite storage of data
Quality
MBA knows that quality is as important as efficiency. That's why we will never sacrifice quality when working to streamline the efficiency of your office.
To ensure that the quality of your practice is consistent, and improved as needed, we offer the following:
Performance measurement and evaluation systems
Quality training programs
Quality Care and Delivery surveys
Process review and improvement plans
Six Sigma certified quality programs
We Bring the Technology to You
Interested in handhelds or tablet computers? All our hosted software works in a secure wireless environment, capturing the encounter at the point of patient contact. Hand writing recognition and integration with other software make our solution affordable, flexible and expandable.